New Coaches Tips:
Before I give new coaches tips, I purposely make myself take a step back from the skill development part of baseball, and look for things to make the coaches life a little easier.
Not all baseball associations are operated the same, therefore issues a coach in Colorado is dealing with, a coach in Florida may not. But one thing every baseball organization has in common is Money or lack of it could be a better wording.

The trend in the Midwest, in order to keep the Association's cost down, thus keeping registration cost as low as possible, more and more of the financial responsibilities have been shifted to the coaches of the individual teams.
Whether it be cost for the team's uniforms, equipment or Tournament Fees, which is never covered by the league, there will always be a need for capital.
Here are some suggestions on how to raise money for your baseball team, and we'll assume X amount is needed for good reason.
(1.) You, as the coach, and depending on your financial situation, could foot the bill yourself. This of course is the easiest method, but it's also the most  expensive pertaining to personal cost.
(2.) The parents could be asked to contribute more money in addition to the normal registration fees. This is a touchy approach and I wouldn't suggest a brand new coach with no experience or knowledge of the player's parents, contemplate using it.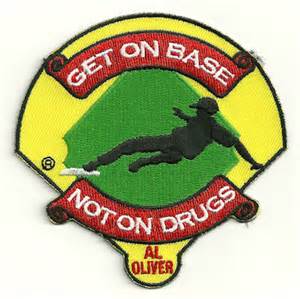 Example Of Sponsorship Patch
New Coaches Tips

 You have no idea of everyone's' financial condition, some parents may have barely scrapped the registration money together, nor do you know peoples' attitudes, as some parents may feel registration fees are enough, someone else should provide any additional items.
(3.) Attain a sponsor, most likely a small business within the community, as big businesses seem to be reluctant to commit to a sponsorship, but may donate items for a raffle or flea market sale.
This is actually very cheap advertising for a business. Let's use the example Mom & Pop Market gives $2000 for the team to purchase new uniforms, which is not chump change, but look what they receive in return:
(1.) Traditionally teams name themselves after their sponsor, Mom & Pop Market's Cougars, and this name will appear on every schedule and every tournament roster the team's involved with. This could potentially put their business name before 1000s of people in their city and near-by communities.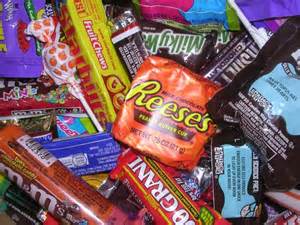 Stay With Popular Brands
New Coaches Tips

(2.) Again, the sponsors name is on the back of each player's uniform, which is more exposure. The team may be playing 1 game in an away park, but 100's of people attending other games will also see the players' uniforms.
(3.) Community good will and spirit is always a concern of any business, which helping youth sports exemplifies, plus it's a Tax write-off.
No matter how convincing I just was, there's a whole lot of "Sorry, but No" responses out there. Don't take it personal.

Fund Raising and New Coaches Tips

I have found Candy is a relatively easy item to sell for a team fund raiser. Let's face it, who can resist a $1 candy bar @ 2:00 PM while at work?
It is easily displayed, just place the box on your desk or work platform, in plain view. There's no hard sell, unless you just want to, as it pretty well sells itself. Between sweet tooth's and people who genuinely want to donate, as long as it's cheap, getting rid of 50 candy bars is relatively easy.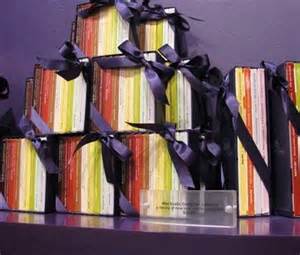 Expensive & Exotic Candy = No Sales
New Coaches Tips

Clickbank Products
A couple of things to consider. I found the expensive and exotic brands, which came in tins or fancy boxes, were much harder to move than cheap $.50 - $1.00 bars. Number one, the cost factor is there, some tins run as high as $20 a piece, and usually you're taking orders not immediately delivering the product. A $20 tin of chocolate delivered in 2 weeks does nothing to help my growling stomach right now.
Stay with Brand Names. Off brand may offer better commission rates and may be just as good if not better, but you don't want to be drawn into an explanatory discussion about who makes the candy, is it any good, etc. every time someone considers buying.
M&Ms, Snickers, Mars, etc. are easily recognizable brand names and most people know exactly what they taste like before buying.
By the way, you may be thinking why is he telling me, the parent, this. It's the kids' fundraiser. Sorry, but welcome to reality. The kids won't sell any candy unless it's to grandma & grandpa, nor will they be allowed to sell it while in school and selling door to door, unfortunately, is too dangerous any more without you accompanying the child.

Now, who is going to sell the merchandise?
 Car Wash and New Coaches Tips
I know coaches who do 2 or 3 carwashes a year as a fund raiser and swear by it as a good method to raise funds. I personally did not like this one.
Firstly, you must locate a business owner who will allow you to tie up a portion of their parking lot in order to stage and wash the cars. The location must be safe, out of direct traffic flow, must be visible and must have water and possibly electric if you plan on vacuuming the vehicles.
I'm here to tell you, Car washes in the rear of a building just don't work. People have to see the activity as Kids holding hand painted signs along the road are usually ignored.
I hate to say this, but from what I've seen I'm right, a group of Boys do a lousy job of properly washing a car or truck. That means you'll either be harping at them or finally decide to do it yourself. I truly believe Car Washes should be left to the girls' softball teams as they seem to do a better job, and without sounding sexist, girl teams make out better.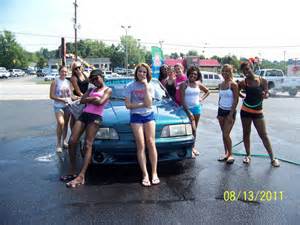 Girls Are Better At Car Washes - Boys Play Too Much
New Coaches Tips

 Books and Magazines and New Coaches Tips
Selling subscriptions to magazines is a very hard sell in this day of the computer, Amazon, E-books Etc. Stay away from these items, unless you have an incredible marketing plan, even if they give you a 90% share of the money. Wonder why 90% …they're hard to sell.
 50 - 50 Raffle  is not too bad if you keep your price low. No more than a $1 a ticket - 6 for $5. People pretty well figure they're not going to win ( how many times have you won? ) so it's a donation in their mind. Price it too high and you'll have a problem selling enough.
Another variation of the Raffle is to offer a prize. A rifle, pair of binoculars or Tickets to a sporting event or concert are big attractions. You'll have to consider the cost of the prize in figuring out how many tickets you'll need to sell. This is a good time to approach larger businesses for a donation of a product.
These few examples are tried and true methods of raising money for your team. It depends on how extravagant you want to go, uniforms, equipment, personal bats & etc. on how large a campaign you want to muster.
*** A tip: If your baseball association historically holds a fund raiser of their own, which is normally required of parents, not optional, try to sell your items before parents are required to deal with the associations demands.***
I'd suggest getting references from other associations as to reputable businesses to deal with, as the internet is filled with companies and every type of merchandise imaginable to sell. Unfortunately, for every 5 honest businesses there's 1 crook, and considering there's 100s of 1000s of businesses, that equates to a lot of crooks.
New Coaches Tips to Coaching Skills
---