Baseball Pitching Backup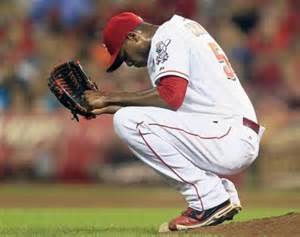 Baseball Pitching Backup - No Time To Pout
Major league pitchers are schooled on their responsibilities of where to run in order back up a play and unless a pitcher really blows it, the announcers will definitely let you know, you will rarely notice it taking place. Therefore, it is often overlooked, or skimmed through, in practice. This is a big mistake by the coach and although I agree players have a certain amount of responsibility in training themselves, they need to be properly taught the skill, then move on.
Regardless of the level or age of play, it's natural for a pitcher to hang his head a bit when he gives up a hit. This is where teaching mental toughness very much comes into play. The pitcher must instinctively and quickly move to the proper back-up location, which is determined by the numerous variables involved in the play. One variable which never changes, there is no play or situation created by a base hit, where a player should be just standing there.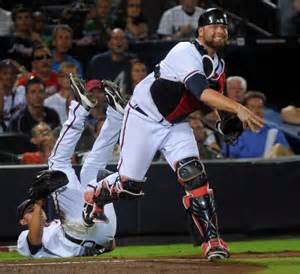 Baseball Pitching Backup - Try To Stay On Feet
List of Pitcher Back-Up Responsibilities
This is a Basic break down of a pitcher's duty for backing up bases:
1.   On a single to left or center field, with no runners on base, the pitcher should move behind the second base and in line with the direction the throw will come from.
a.   More or less directly between the mound and base for a throw from center field;
b.To the right of second base, deep infield or shallow outfield, being careful not to interfere with the runner.
2.    A single to right field with no runners on base, back up first base in case there is a play, in line with the throw.
3.    A single to the outfield, with a runner on first base, should backup third base;
a.    Be positioned deep behind the base in order to see and be able to catch an errant throw;
b.    Be in line with the throw, regardless of who throws it. The shortstop should be the cutoff-man and may cutoff an off line throw, then turn and relay the ball to third.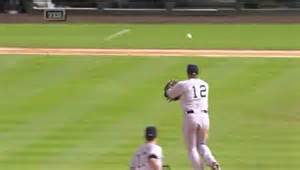 Baseball Pitching Backup - Hustle
1.  With a runner on second base and a hit to any outfield, but especially right center and right field, the pitcher should backup home plate, again, in direct line with the throw.
2.   An extra base hit, with no runners on, the pitcher must analyze which base the throw will most likely go and back that base up. In other words, for a speedy runner the play will most likely be at third base, but second base for a slow runner.
3.  This scenario takes a little brain power and anticipation. With a runner on first base, and the hitter hits the ball in the gap, for an extra base hit, the pitcher must remain mobile. He should instinctively position himself in foul territory halfway between third base and home plate. As the play develops and the base which the ball will be thrown is determined, he quickly moves to backup that base.
4.   For a play at the plate, the pitcher should position himself deep and in line with the throw, behind home plate.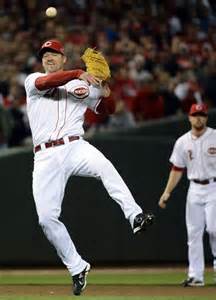 Baseball Pitching Backup - You Never Know What May Happen
Cardinal Rules
A.   Pitchers should always hustle to their backup positions, but with a controlled speed, as being under control will allow you to react to a changing situation.
B.   They should get as deep behind the base as they can and still be in line with the throw. Why? If they are too close to the base, the overthrow will get by them too as they won't be able to react or move enough to stop the ball.
C.    Remember on some of the bigger baseball fields there is no fence and the dugouts are open. If a ball goes into the dugout, the runner(s) automatically are awarded an extra base. Therefore the pitcher must do everything in his power to prevent this even if he must dive and use his body to block the ball.
A last word to the coach. Pitchers should always get out of the infield on all plays at the plate, otherwise they just end up being in the way. Teach them to quickly go where they are supposed to go and stay focused on the ball. When a proper backup by the pitching staff saves you from the winning run from scoring, you'll be glad you took the time to practice some of the 'little things' that wins close games.
Baseball Pitching Backup to Learn to Pitch
---