Coach Little League Baseball:
Learn How To Coach Little League Baseball Like A Seasoned Veteran In A Matter Of Weeks By Following My Easy To Understand Techniques And Strategies.
Hello, my name is Jim Bain and I have coached teams and taught Coaches how to coach little league baseball for over 3 Decades, through seminars, clinics, camps and 1 on 1 tutoring, to 100's of Little League Baseball Coaches, who went on to become successful in their own right, respected by their peers, parents and most of all … their Players.
I've seen first hand the frustrations novices experience when attempting to coach little league baseball, especially their first team. Sure, they had played the game as a youth, some were possibly a star, but Playing and Teaching are two totally different animals, especially when dealing with kids.
I've seen it many times which by the time the novice coach attends one of my clinics (s)he has exhaustively researched the internet and read several e-books on baseball coaching and are frustrated and More Confused on where to begin than when they started.
Want to Know the Definition of a Coach and Baseball Coaching?
It was a chilly day, but there was excitement in the air because it was the opening day of baseball practice. My college coach had the entire team gather together and take a knee, for what I knew would be the old standard opening practice speech of "Giving Our Best," "Abide by the Rules" and blah, blah, blah …. I'd been through many such speeches while playing on select teams, but what he said stunned me and has stuck in my mind ever since.
He calmly said:
"You may know how to drive a car, but you don't know how to build it. That's what I'm here for…. To teach you how to build it."
How Simple … yet such a Profound Statement of what a Coach does.
These are the identical principles I apply today … You may know how to play the game, maybe even being a super star at one time, but have no idea how to begin teaching and building a youth baseball team.
That's What I'm Here For… To Walk You Through The Drills, Tips, Strategies, Philosophies and the Many other Steps which are Required to Successfully Coach a little league baseball team.
I Guarantee the skills I Will Teach You about how to coach little league baseball will quickly guide you from being a Novice Coach, with a love for the game, to becoming a Knowledgeable and well Respected Little League Coach.
Any business or organization must have a "Mission Statement" which lays out what the organization hopes to accomplish and how they will obtain their goals. (I did learn a little bit in college)
Learn Youth Baseball Coaching Mission Statement:
"It is the Goal of This Website to Provide Coaches the Best Baseball Research Site on the Internet, Where They Will Quickly and Easily Learn In-Depth Skill Building Techniques, Which Will Immediately Elevate Their Team's Skill Level."
It's Just that Simple....
I'm here to Offer you Information and Training Techniques to coach little league baseball for FREE.
Coach Little League Baseball Skill Building Subjects Include:
(1.) Fielding Baseball Drills for Every Position
(2.) Pitching Skills and Drills
(3.) Hitting Skills and Drills
(4.) Baseball Strategies
(5.) Baseball Philosophies
(6.) Tricks of the Trade
(7.) And Much, Much More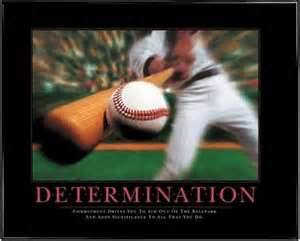 Thanks for visiting the site, I truly hope you enjoy it.
Coach Jim Bain / Learn Youth Baseball Coaching.com/
Constantly Updated Blog Contains Hundreds of Valuable Baseball Tips,Advise,and Drills Designed for Coaches looking to Improve Their Baseball Skills and Knowledge.
Baseball Infield Tips Are Essential For Playing The Middle Infield Positions
How To Play Infield Is A Comprehensive, In-Depth Teaching Guide For Players And Coaches To Learn Infield Skills
Coaching Skills Are A Combination Of Knowledge, Physical Ability, Instinct And Having Eyes In The Back of Your Head
Teaching Hitting Is Quite Possibly The Hardest Task A Coach Has And He Must Be Prepared Himself
Knowing What To Do While Running the Bases Is Crucial, However Very Few Players Do It Right
Playing Catcher Is One Of The Most Demanding Position On tHe Field Physically And Mentally
In Order To Learn To Pitch The Coach And The Player Must Have A Strong Desire And As Much Knowledge as Possible
Teaching Assorted Baseball Skill Drills To Your Baseball Team Is The Best Method To Expose All Players To Every Position
Skills For Outfield Play Although Nearly Identical To Infield Play Also Has Huge Differences For Players And Coaches
Physical and Mental Injuries Often Go Hand In Hand And Can Be Prevented If Coaches Know What To Do
Some Baseball Training Aids Are Great, Others .. Not So Much