Coach Little League Baseball
Learn How To Coach Little League Baseball Like A Seasoned Veteran In A Matter Of Weeks By Following My Easy To Understand Techniques And Strategies.
Hello, my name is Jim Bain and I have coached teams and taught Coaches how to coach little league baseball for over 3 Decades, through seminars, clinics, camps and 1 on 1 tutoring, to 100's of Little League Baseball Coaches, who went on to become successful in their own right, respected by their peers, parents and most of all … their Players.
I've seen first hand the frustrations novices experience when attempting to coach little league baseball, especially their first team. Sure, they had played the game as a youth, some were possibly a star, but Playing and Teaching are two totally different animals, especially when dealing with kids.
I've seen it many times which by the time the novice coach attends one of my clinics (s)he has exhaustively researched the internet and read several e-books on baseball coaching and are frustrated and More Confused on where to begin than when they started.
Want to Know the Definition of a Coach and Baseball Coaching?
It was a chilly day, but there was excitement in the air because it was the opening day of baseball practice. My college coach had the entire team gather together and take a knee, for what I knew would be the old standard opening practice speech of "Giving Our Best," "Abide by the Rules" and blah, blah, blah …. I'd been through many such speeches while playing on select teams, but what he said stunned me and has stuck in my mind ever since.
He calmly said:
"You may know how to drive a car, but you don't know how to build it. That's what I'm here for…. To teach you how to build it."
How Simple … yet such a Profound Statement of what a Coach does.
These are the identical principles I apply today … You may know how to play the game, maybe even being a super star at one time, but have no idea how to begin teaching and building a youth baseball team.
That's What I'm Here For… To Walk You Through The Drills, Tips, Strategies, Philosophies and the Many other Steps which are Required to Successfully Coach a little league baseball team.
I Guarantee the skills I Will Teach You about how to coach little league baseball will quickly guide you from being a Novice Coach, with a love for the game, to becoming a Knowledgeable and well Respected Little League Coach.
Any business or organization must have a "Mission Statement" which lays out what the organization hopes to accomplish and how they will obtain their goals. (I did learn a little bit in college)
Learn Youth Baseball Coaching Mission Statement:
"It is the Goal of This Website to Provide Coaches the Best Baseball Research Site on the Internet, Where They Will Quickly and Easily Learn In-Depth Skill Building Techniques, Which Will Immediately Elevate Their Team's Skill Level."
It's Just that Simple....
I'm here to Offer you Information and Training Techniques to coach little league baseball for FREE.
Coach Little League Baseball Skill Building Subjects Include:
(1.) Fielding Baseball Drills for Every Position
(2.) Pitching Skills and Drills
(3.) Hitting Skills and Drills
(4.) Baseball Strategies
(5.) Baseball Philosophies
(6.) Tricks of the Trade
(7.) And Much, Much More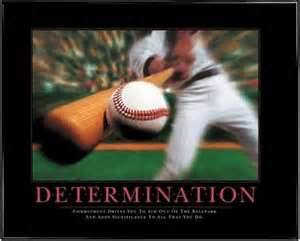 Why choose to learn from me over other websites?
Well, I'm a former Pittsburgh Pirate Minor League baseball player, with a proven success record at coaching youth baseball teams, a proven success record at teaching others how to coach, a member of numerous organizations such as Baseball Coaches of America.
Ok, I know what I'm doing, but so do a lot of other people on the internet. I still haven't answered your question.
Now don't get me wrong, I'm not mentally challenged or anything, but I guess my mind works a little different than some people's, because as a kid learning how to play baseball, I was usually somewhat slower at grasping the purpose or strategy, and sometimes the mechanics of a new drill than my team mates.
So why tell you that embarrassing tad bit of information about my baseball coaching and why in the world should this convince you to follow my training program?
Because ironically, my past short comings work to your advantage on how to learn to coach little league baseball, and here's how.
Some coach, somewhere, just didn't get bored one day and decide to develop a drill that may or may not help a player become better. It doesn't work that way.
Every Baseball drill, technique, strategy, philosophy and hundreds of other baseball related issues were carefully developed and are time tested successful to address a specific Skill. For instance, learning the basic skills of how to field a ground ball are the same today as they were in 1900.
When you coach little league baseball you can not develop a "great" player until he becomes a "good" player, and I'm a Firm believer, if the Coach and/or Player do Not grasp, not only the physical mechanics, but also the intended strategy behind a Drill, it's nearly impossible to learn 100% of the Skill the drill was created to develop and improve.
Due to my early issues and my firm belief pertaining to skill building, I take a Different & Perhaps Unique approach to teaching the skills of baseball compared to most other sites.
You won't Just be exposed to the drill in a step 1, step 2, step 3 method … I will detail the specific purpose for the drill, in-depth Demonstrations and Illustrations of the Mechanics, and the Philosophy behind the drill.
You'll be carefully guided, step by step, through building blocks which will allow you to elevate your team's skill level, whether a newly formed team or an established team with a winning tradition.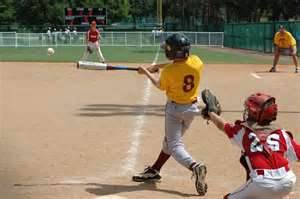 Driving the Ball Hard / Coach Little League Baseball
In addition to basic baseball skills and knowledge, which are the strong foundation on which to build, I Will Teach You "Tricks of the Trade" which are very Skill Specific.
* Disregarding hitting, Do You know what the difference is between a good catcher and a possible Hall of Fame Catcher?
Would you believe the miniscule difference of .2 of a second in the baseball reaching second base from home plate. Want to learn how to gain that .2 of a second? There's a whole section devoted to carefully demonstrating foot and hand techniques MLB catchers use in order to Explode out from behind the plate and throw with velocity and pin point accuracy to second base.
* Liability to the Team because You Can't Steal a Base due to being Slow and There's Nothing You Can Do to Change That?
Oh yeah? Want to know how to increase your speed by a minimum of 2 steps, decreasing your time getting to Second Base, which makes you a base stealing threat? There's a whole section devoted to base stealing and just two of the many drills will increase your speed by at least 2 steps, if not more.
* Want to Know how to teach your Players how to Minimize or possibly eliminate the chance of injury when being hit with a pitched ball? The Technique and Answer is inside.
* Turn a Single into a Double at a Critical Part of the Game? There's a whole section on "Base Running" techniques and strategies the …..
Do's and Don'ts on the Base Paths
*********************************************************************
Unfortunately, as what seems to be with everything else in life there's a political side to Baseball Coaching and nobody addresses that portion. You're thrown to the wolves to fend for yourself.
***Not here! The Brand New Coach will be pleasantly surprised to discover this site isn't Only about Coaching Baseball Skills. They will find a treasure trove of information explaining the internal workings of the normal Youth Baseball Association, which will help prevent the "Newbie" from making critical pre-season errors, which could haunt you the entire season.
*** There is a vast array of subjects from "Fund Raising Tips" to "Acquiring Uniforms", a Sponsor and choosing your Team Coordinator and Assistant Coaches.
A real Warning here: Surround yourself with the wrong type of people and your season could become a long and troublesome nightmare.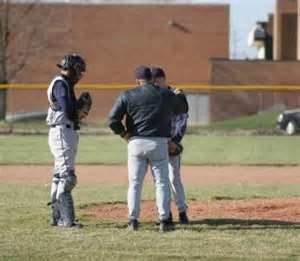 Teaching Strategy
*******************************************************************
The Coach is responsible for his players' health both physical and mental.
I Will Teach You how to insure Athletes are in peak physical and mental condition in order to achieve maximum performance. There are entire sections devoted to physical, mental and emotional building from the Top of their heads to the Bottom of their feet.
* Muscle Building Programs …
* Strength Conditioning …
* Muscle Memory …
* Mental Conditioning ….
* Imagery and Focus …
*************************************************************
There's nothing worse than a child being injured during a game and people will look to You, the coach, for answers and action. There are:
* Entire Sections identifying common injuries incurred while playing baseball ….
* Entire Sections on First Aid treatment ….
* Entire Sections detailing how to identify pending injuries and how to Prevent them ….
************************************************************
Learn-Youth-Baseball-Coaching site is an accumulation of over 100 years of coaching experiences and knowledge learned while coaching and/or playing 1000s of baseball games, by myself and several other successful coaches, who have graciously provided their expertise for One and Only One Purpose in Mind ....
To Offer the Best Advice, Training Instruction and Baseball Tips available to help you Quickly and Easily learn and teach the game of baseball.
Again … It's actually just that simple.
Nothing Interesting here unless you're a Coach. Not true.
If your coaching days are behind you, but you're still a Baseball Fanatic, just as I am, wanting to learn everything you can about the game … I will help you there too.
Learn Youth Baseball Coaching presents informative and entertaining segments intended just for you. Such as ....
*** The History of Baseball …
* Stories of Origins of Teams and Leagues …
* A Journey through the Hall of Fame …
* The Story of the Women's' Baseball League …
* The History of the Negro League …
* Explaining the Minor League Structure …
* America's Influence on Japanese Baseball...
* The Story of the Modern Baseball Stadium ....
These are all fascinating and interesting stories which enhance the Baseball experience.
Learn-Youth-Baseball-Coaching contains Far too much information to explain on this one page, but I Guarantee once you delve into the site You will Quickly discover Baseball Information which will transform your youth baseball team into a Highly Competitive and Respected Adversary, while enjoying the fun building life-time memories only the game of Baseball can provide.
Thanks for visiting the site, I hope you enjoy it.
Coach Jim Bain / Learn Youth Baseball Coaching.com/
Constantly Updated Blog Contains Hundreds of Valuable Baseball Tips,Advise,and Drills Designed for Coaches looking to Improve Their Baseball Skills and Knowledge.
Coaching Baseball Can Be Rewarding If You Know What You're Doing
Baseball Pitchers Basics is Such an Intense Subject That Talking….
Hitting A Baseball Requires An Enormous Amount Of Skill Beginning With A Starting Mechanism
Youth Baseball Hitting And MLB Hitting Have A Lot In Common Especially Vision
Baseball Infield Tips Are Essential For Playing The Middle Infield Positions
The Baseball Outfield Can Feel Huge And Lonely If You Don't Know What You're Doing
Stealing Bases Not Only Requires Speed But Skills Which Are Quite Difficult To Learn
The Baseball Catcher Position Is The Most Difficult Position To Master
Performing Drills For Baseball During Practices Are The Only Way Players Will Improve
Goal Setting Will Help Build Mental Toughness As You Reach Goals
Free Exercise Program & Stretching Exercises Are The Single Most Important Factor In Reducing Or Stopping Injuries
Little League Baseball Injuries Can Be Drastically Reduced If You Know What To Look For
The Science And Sports Medicine Associations Claim Mental Imagery Is A Scientifically Proven Fact
A Comprehensive little league baseball List Describing Training Materials, Aids And Skill Enhancements
Some Baseball Training Aids Are Great, Others .. Not So Much
Beginners Must Know Basic Major League Baseball Rules Before Trying To Learn To Play The Game
Major League Baseball History Is Full of Amazing and Unusual Things
Sometimes Different Coaches Tips And advise Offer A New Perspective Or Twist On A Drill Or Skill
Softball History Is Every Bit As Interesting And Exciting, Maybe More So, As The History Of Baseball
In Order To Create A Website You Must Know HTML Language Or Go To SBI For The Most Complete
We love baseball but we're also a fan of other sports. Check out our guide to some other great sports Web sites.
Contact Us At jlearnyouthbaseballcoaching@gmail.com
A Privacy-Policy Is Strictly Adhered To By Learn-Youth-Baseball-Coaching.com
The Baseball-Scout Has A Basic Checklist He Uses To Analyze Players Which Hasn't Changed Much