How to Coach

Ba

seball
Welcome to arguably "one of best baseball learning sites," available on the internet.
The Sole Intent of this website is to offer Coaches, Players and Parents a One Source location, where they can research in-depth information on how to play and teach the game of baseball. It's just that simple.
This website is the product of decades of playing, coaching and teaching the game of baseball. From Little League to Minor League Baseball, I have drawn upon the experiences of 1000's of games played and hundreds of players who were teammates.
You will not find a dazzling, professionally developed website with all the bells and whistles. One, I'm on the verge of being nearly computer illiterate and not capable of creating such a site. Two, I really couldn't afford the 1000's of dollars it cost to have a professional web designer develop a site.
Third, and what I believe to be the most important, my sole intent is to "Pass Forward" information which was graciously taught me by the many coaches who took the time to teach a young ballplayer as I progressed through the ranks of the baseball system.
Baseball coaches of today have an uphill battle competing with all the interferences our fast paced lifestyles present. Rarely do we consider the obstacles presented by advance technology beyond the Xbox, Laptop or whatever.
Today's youth are growing up in the "Information Age" and are quickly bored when not challenged to expand their skills. A baseball coach limited in his knowledge required to challenge and advance their players skill levels will not succeed. Sorry, but it is a fact.
That's why this website. Some of the information will be quite elementary, some very advanced, some general, some position specific, some if not most of the information will be seen more than once. Starting to sound familiar?
Isn't that the way we learn? Start with basic building blocks and through repetition, build and advance our knowledge.
It is time for me to shut up as You didn't come to this site to listen to me ramble. Thanks for visiting the site and I'm confident you will take away a wealth of knowledge … that's the intent.
             Jim Bain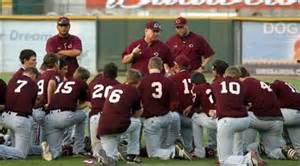 ---
Constantly Updated Blog Contains Hundreds of Valuable Baseball Tips,Advise,and Drills Designed for Coaches looking to Improve Their Baseball Skills and Knowledge.
How To Play Infield Is A Comprehensive, In-Depth Teaching Guide For Players And Coaches To Learn Infield Skills
Coaching Skills Are A Combination Of Knowledge, Physical Ability, Instinct And Having Eyes In The Back of Your Head
Teaching Hitting Is Quite Possibly The Hardest Task A Coach Has And He Must Be Prepared Himself
Knowing What To Do While Running the Bases Is Crucial, However Very Few Players Do It Right
Playing Catcher Is One Of The Most Demanding Position On tHe Field Physically And Mentally
In Order To Learn To Pitch The Coach And The Player Must Have A Strong Desire And As Much Knowledge as Possible
Teaching Assorted Baseball Skill Drills To Your Baseball Team Is The Best Method To Expose All Players To Every Position
Skills For Outfield Play Although Nearly Identical To Infield Play Also Has Huge Differences For Players And Coaches
Physical and Mental Injuries Often Go Hand In Hand And Can Be Prevented If Coaches Know What To Do
Some Baseball Training Aids Are Great, Others .. Not So Much
Analyzing A Baseball Diamond Requires Numerous Important Steps Which I Will Teach You To Perform
Sports Motivation of a Team Takes Many Forms of Attitude Adjustment
Core Strength Is The Only Way To Increase Bat Speed Which Translates Into Power
How To Umpire Baseball And Add Enjoyment And Professionalism To Games
Searching For A Baseball Scholarship-Beginning With The Basic Steps Is The Best Method
Baseball Stadiums Are Where People Go To Watch Battles Between Players Much As Romans Saw Gladiators
Contact Us At jlearnyouthbaseballcoaching@gmail.com
Baseball Jokes And Remarks From Its Players Can Not Only Be Funny, But Informative And Insightful
Would you like to share your knowledge about index? Great, find out how you can submit your story or tip here.